Bondi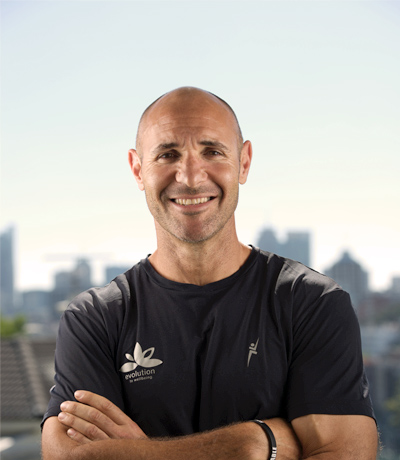 Aaron Laurence
Aaron Laurence has perfected the art of drawing the potential out of anyone and everyone. Holding Certificates III and IV in Fitness, Aaron has been in the fitness industry for over ten years. You will be hard pressed to find a trainer more dedicated to delivering amazing sessions to his group. Aaron loves to help his KLIK realise that they can work harder than they ever thought... By the way, be sure to ask him about his homemade hot sauce! In 2013 Aaron (or Azza as he is more affectionately known) won the American Express award.
Rose Bay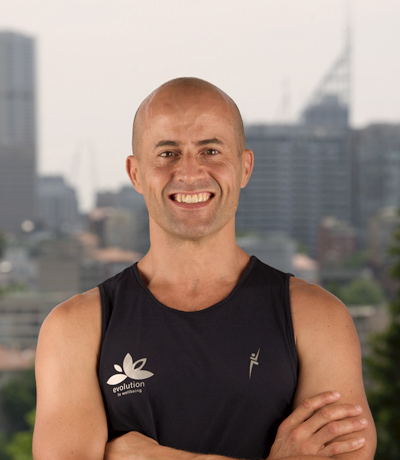 Cameron Gerrie
Cameron Gerrie is one of Evolution To Wellbeing's most experienced trainers and has worked with KLIKs in the Inner West as well as Sydney's East. He has Certificate IV in Fitness, is a Level 2 Wellness Coach and has qualifications in pre- and postnatal training. His personal training philosophy incorporates yoga, running, meditation, time in the outdoors and a healthy diet. Cameron spent 20 years in the hospitality industry managing wine bars. He is inspired by the process of creating positive patterns for sustainable, healthy lifestyle changes.
Coogee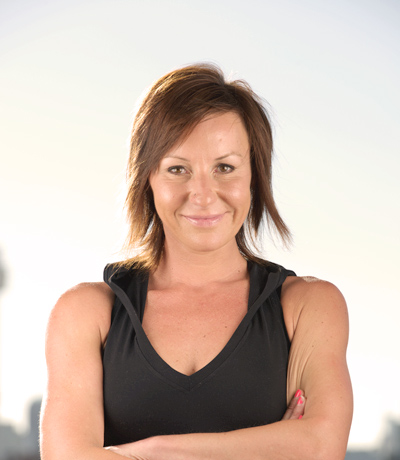 Jayne McPherson
Jayne McPherson holds a Master Diploma in Fitness Training and Sports Therapy. She's constantly honing her skills to offer clients the very best training experience. Her specialisations include corrective postural analysis, movement-based assessment and range-of-motion assessments for clientele who range from athletes to the elderly. Jayne's further qualifications include sports-specific and plyometric training, post-accident rehabilitation and instructing Pilates. She has worked in the fitness industry in the UK, Dubai and Australia. If Jayne wasn't a fitness trainer, she would pursue her other passion - flying helicopters!
Maroubra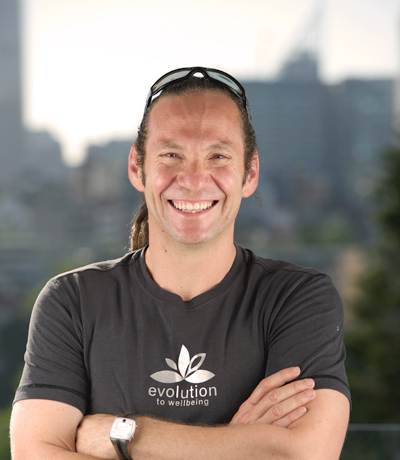 Lance Radus
Lance Radus began his fitness career as a client with Evolution To Wellbeing in 2007. He knows the journey from poor health to achieving fitness goals, because he has walked every step himself and hasn't looked back. A family man and business owner, Lance is an inspiring example of the way that training can create space in busy lives. He helps his KLIK to set challenging health goals and achieve them. Lance has also studied kinesiology and worked with clients in the area of stress management.
Bronte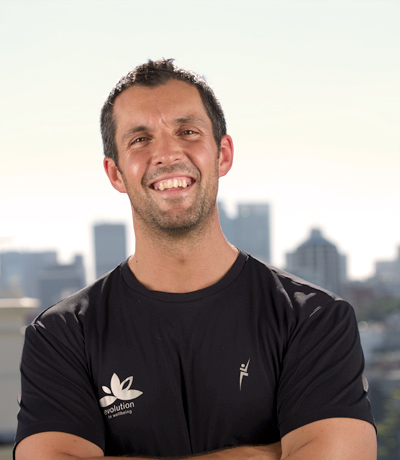 Matt Buckland
Matt Buckland is an experienced fitness professional, with a background in rugby, who specialises in strength and conditioning training. Matt has been with the Bronte KLIK since 2010, and became a trainer with Evolution To Wellbeing to combine his love for the outdoors with his enthusiasm for seeing people achieve their personal goals. Matt is inspired by the people in his KLIK - they work hard and trust him 100%.
Queens Park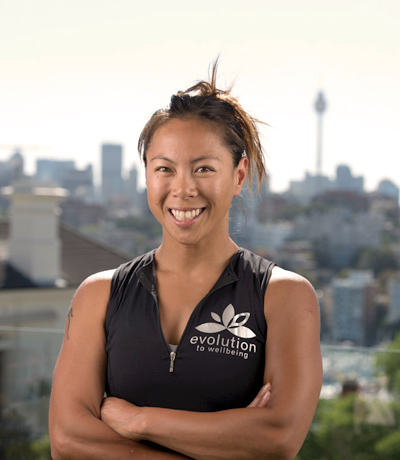 Stephani Ceo
Stephani Ceo took the helm at the Queens Park KLIK in 2012. As well as her background in corporate banking, Steph brings a longstanding passion for sport and fitness to her role at Evolution To Wellbeing. She competed as a sprinter at a national level and played hockey for NSW. She has Certificate III and IV in Fitness, as well as qualifications in pre- and postnatal exercise. Steph has also worked as a Punchfit trainer and is an experienced diving instructor. Steph says, "Helping people achieve their fitness goals and maintaining a healthy lifestyle is extremely rewarding. Having balance in your life is so important." Steph reckons that a crisp morning, a hard session and good vibes is an unbeatable combination.
Redfern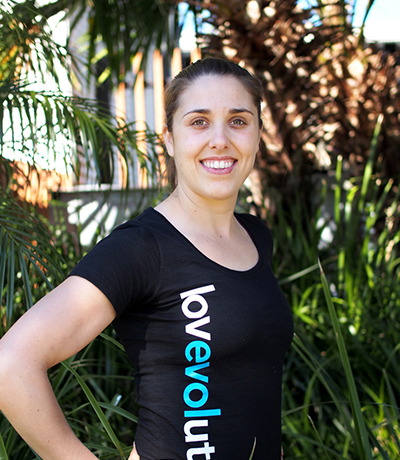 Annabel Saies
Annabel is the newest member of the Evolution trainers. Her Evolution experience began as a client at Rushcutter's Bay in 2014. Annabel is a certified 200Hr vinyasa yoga teacher, where she takes both Rushcutter's Bay and North Sydney KLIKs for yoga. Annabel is also a professionally trained contemporary dancer and performer and dance teacher. Annabel's passion is around guiding and supporting people to understand and engage there bodies in multiple ways of moving. She loves watching the affect movement has physically, mentally and emotionally on people. Through her creativity and experience working in the industry Annabel aims to build an experience and a journey for her members, where they can continuously surprise themselves to the potential of the human body and mind to make change.
St Peters (Sydney Park)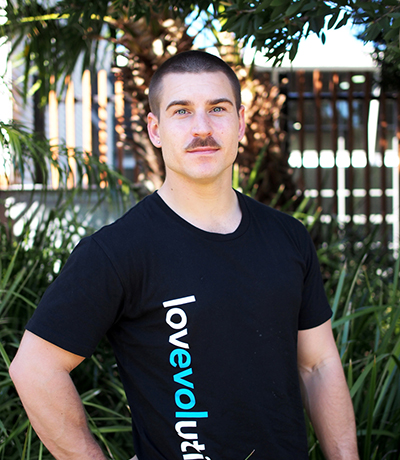 Phill Terpilowski
Phill has worked in the fitness industry for over ten years and has amassed a wealth of experience in a number of areas including: body building and body composition training, gymnastics, crossfit, metabolic conditioning, strength and movement training. In addition to his experience in the industry, Phill is a qualified life coach, specializing in NLP which reflects his holistic approach to health and wellbeing. His ability to motivate and support, combined with his knowledge and desire to help others is what makes Phill such an amazing trainer.
Narrabeen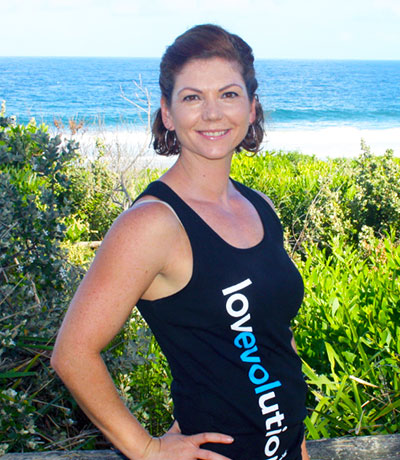 Bernadette Clarke
Bernadette Clarke brings a wealth of experience in representative team sport to her role as a new fitness professional in 2014. Bernie has played representative netball, as well as touch football for NSW. After 15 years working in corporate marketing, Bernie sought to create a more balanced lifestyle for her family through launching the Narrabeen KLIK in partnership with Carolyn. She's motivated by the satisfying feeling of completing a solid workout and loves the therapy of training on the beach. Make sure you ask her about her days as an extra on Home and Away.
Narrabeen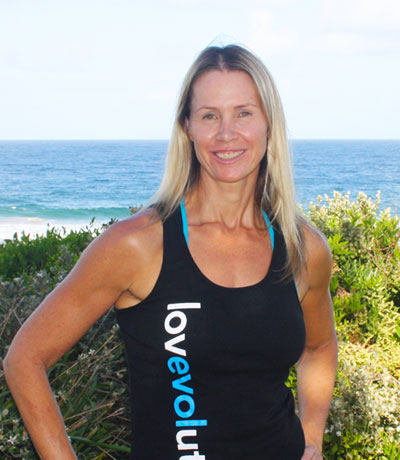 Carolyn Bradley
Carolyn Bradley has Certificate III and IV in Fitness, as well as a Diploma of Sport Development. Carolyn trained in gyms for over 20 years and, after having a baby in 2011, decided to leave the corporate world to follow her passion for fitness. Carolyn is inspired by the dedication of the mothers in the KLIK. She says, "Most of these women had never done any form of strength training, but now they love nothing more than finding out how many reps the 6am group hit and doing their best to smash them!" After meeting through their young daughters, Carolyn and Bernie got in touch with Evolution To Wellbeing about their shared vision to bring this unique outdoor group fitness experience to Sydney's Northern Beaches.